BLACKSTONE CLOSES £500M DEAL TO GRAB MAJORITY STAKE IN THE OFFICE GROUP
Blackstone, one of the largest private equity houses, who currently manage over € 140bn of real estate assets globally, has acquired a majority holding in a temporary workspace business The Office Group (TOG), is a privately-owned company and landlord to several major corporations.
The deal, believed to be valued at £500m, represents a vote of confidence in the UK's commercial property market and confirmation that global investors still see the UK as a good investment opportunity. The acquisition is aimed at consolidating expansion plans for TOG, which currently has a portfolio of 36 properties, offering flexible workspace to businesses, from established firms to start-ups, freelancers and entrepreneurs.
---
NON-PRIME HIGH STREETS AND SHOPPING CENTRES STILL POPULAR IN THE RETAIL SECTOR
Savills recent 'Retail revolutions' report entitled 'The rise of the community shopping centre' has highlighted the continuing popularity of non-prime high streets and shopping centres, despite the massive increase in internet shopping. The research outlines that the combination of modern lifestyles, the economic environment and significant advances in technology have altered consumer behaviour and shopping habits. As a result, convenience retail is a beneficiary subsector of these trends.
The research summarises that: "community shopping centres are an important asset class in their own right and there is good reason to believe that their offer, tuned to the local shopper, is more defensive than other kinds of retail location, given further challenges anticipated in consumer spending and the wider economy."
Convenience is a key driver of visits (65%) and frequency is high (78% at least weekly); higher than regional malls, major high streets or online purchases. The demographic profile shows that the offer suits the needs of all consumer groups. The need for many retailers to have large portfolios means a strong reliance on secondary and community shopping centre locations. Lower occupational costs mean stronger retailer affordability, profitability and sustainability.
---
APPETITE REMAINS FOR UK COMMERCIAL PROPERTY
Data compiled by 'BrickVest' in their latest commercial property barometer indicates that almost a third (31%) of international commercial property investors would choose the UK for further investment. Despite the UK's decision to leave the European Union, this number has remained the same since June 2016.
Other investment opportunities were identified, with 24% of real estate investors favouring Germany, a fall from 28% last year. The 22% recorded for the United States was the same as last year and the 15% recorded for France was an increase of 2% on last year. The average risk appetite index for commercial real estate was recorded at 49% in 2017, an increase from 47% reported in 2016. The risk appetite for UK investors, increased to 51%, compared with 49% recorded last year.
---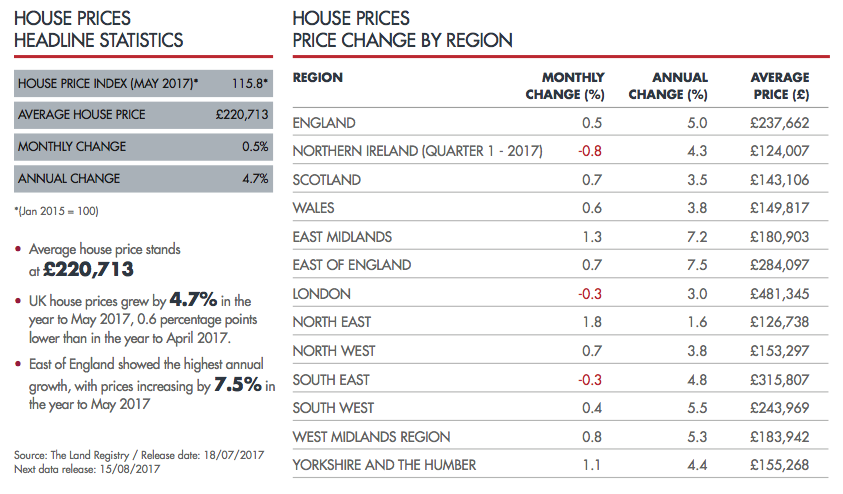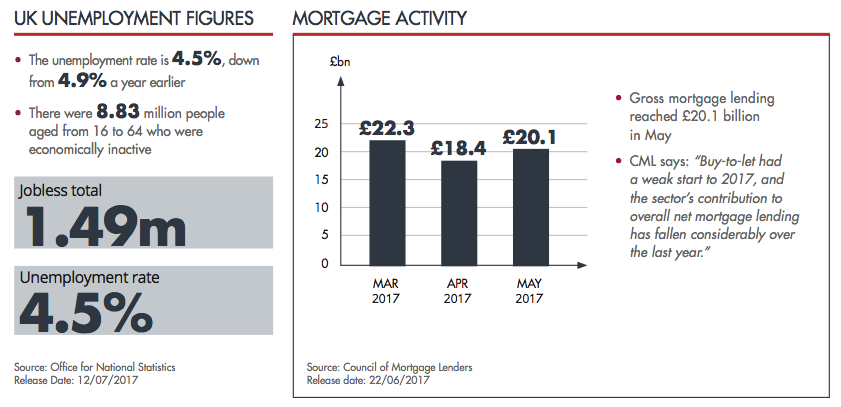 ---
It is important to take professional advice before making any decision relating to your personal finances. Information within this document is based on our current understanding and can be subject to change without notice and the accuracy and completeness of the information cannot be guaranteed. It does not provide individual tailored investment advice and is for guidance only. Some rules may vary in different parts of the UK. We cannot assume legal liability for any errors or omissions it might contain. Levels and bases of, and reliefs from, taxation are those currently applying or proposed and are subject to change; their value depends on the individual circumstances of the investor. No part of this document may be reproduced in any manner without prior permission.